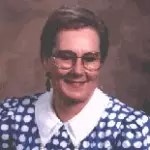 I am Patti, owner of Krystal Travel. I am a retired Air Force officer and while I was on active duty, I lived in Germany, Turkey, Japan and Taiwan. Following retirement, my husband and I traveled throughout the 49 states in our RV. We visited all of our national parks and many state and local parks.
I became a travel counselor in 1987. Since then, we have visited all 7 continents and sailed all 5 oceans and many seas and rivers around the world. We have sailed on at least one ship of most cruise lines from Carnival to Seabourn and Silversea. Being a travel counselor is not my vocation but my avocation.
You have come to the right place if:
You are looking for travel assistance from trained experts who are willing to spend the time to ensure that all your desires are met.
You have a question or want to make travel arrangements and you want to talk to a real person, not a machine.
You want a quick response to your query.
You want top value for your travel dollars.
You want to deal with a company that has a reputation for excellence.